Design and Edit Icons While You Pay
February 25, 2007

Aha-Soft invites designers to take advantage of an installment plan that covers the most popular icon editor - IconUtils. Get down to icon design now while paying a small monthly fee!


Aha-Soft offers users the option of paying on an installment plan. The plan covers their most popular product - IconUtils, which can be bought in equal monthly installments of $5 over the course of 18 months. The installment plan is interest fee. The best about this plan is that users can start using IconUtils for their design needs right after the registration, without having to pay much at time of the purchase. Those who are interested in this offer are invited to Aha-Soft.com to register their copy of a popular editor and start working today.

IconUtils is a set of several program distributed in a single package. It includes Icon Lover, Any to Icon, Icon to Any and AhaView. These tools offer a carefully chosen set of features that meet the requirements of any graphics designer who is involved into creation of icons, cursors and small graphics. The IconUtils' tools offer the following key benefits:
Create, or edit polished and graceful icons, cursors (static or animated) with color depths up to 32-bit True Color in IconLover. The program offers designers many paint tools, including enhanced gradient fills, which enable creation of the professional output, no worse than in Adobe Photoshop. IconLover can also be used for managing icons and cursor libraries, searching for icons, extraction, import and export operations.
Quickly convert images to clean Windows icons, using Any to Icon. Batch mode is available. The source images may be in one of the following formats: BMP, JPEG, GIF, PNG, WBMP, XPM, XBM, PSD, or WMF. Any to Icon is also great if there is a need to break down an icon library into individual icons. The options to change color resolution and size are also available, which allows designers to come up with customized icons.
Quickly convert any Windows icon or cursor to an image in Icon to Any. If you find a nice-looking icon, you can create an image out of it and use in your design process. Based on your preference, the result image can be converted into one of the following formats: BMP, JPG, PNG, GIF, ICO, CUR, WBMP, PSD, XPM, XBM and RC. Conversion is simple and effortless thanks to the wizard-style interface.
View any image or convert it into JPEG, PNG, or BMP format in AhaView. The program supports all currently popular formats, including JPEG, GIF, PNG, BMP, ICO, CUR, ANI, WBMP, XPM, XBM, PSD. The images can be browsed through in the thumbnail mode, or viewed full screen with zooming options.
Pricing and availability
IconUtils 4.16 runs under all 32-bit Windows OS, including 95/98/ME/2000/NT/XP/2003. Additional information on the product, as well as its 30-day evaluation copy (with a nag screen, and ability to convert only 5 files at a time) is available from www.aha-soft.com.

About Aha-Soft
Aha-Soft is a Russia-based IT company, developing icon and cursor design and management software for professionals and home users worldwide since 2000. Aha-Soft's most popular products include ArtIcons, an icon editor and ArtCursors, a cursor editor. The company also specializes in creation of stock icon packs and custom icon design. The artists at Aha-Soft have an extensive expertise in creating graphics for Win and Mac OS and their work is consistently recognized in the icon design community. For more information, visit www.aha-soft.com.



###


System requirements
Windows 95/98/ME/2000/NT/XP/2003/Vista/7/8/10, Pentium-333 MHz, 12 MB Hard Disk, True Color video mode.

Product page
www.aha-soft.com/iconutils/index.htm

Download
www.aha-soft.com/downloads/iconutils.exe

Screenshots
www.aha-soft.com/iconlover/scr.gif
www.aha-soft.com/iconlover/scrf.png

Buy link
www.aha-soft.com/iconutils/reg.htm

Contact
Aha-Soft
Pacific Business Centre, Att: Aha-Soft #101 - 1001 W.
Broadway Suite 381, Vancouver, BC V6H 4E4, Canada.
Email: support
aha-soft.com
Web: http://www.aha-soft.com



Other press-releases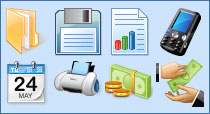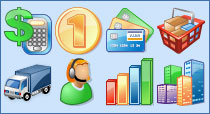 IconLover
is our pick. It allows you to design and edit all kinds of graphics required in the software development cycle, including icons, static and animated cursors and interface elements - all these graphics can now be designed in a single application.
Toolbar Icon Set
. A collection of practical and eye catching Windows icons representing all basic operations required for software development.
Business Icon Set
will make your software and web products look more modern and attractive. File formats included into the set are Windows icons, GIF and PNG images.
ArtIcons Pro
is an advanced icon-specific utility for Windows. It supports ICO, BMP, PNG, GIF, PSD, XPM, XBM, WBMP, CUR and ANI image formats and allows you to manage icon libraries.
Any to Icon
converts icons and cursors into BMP, JPG, PNG, GIF, ICO, CUR and other formats. This wizard can find icons and make images for use on Web pages.