A Pack Of Icon Utilities Every Design Artist Must Have
November 26, 2007
Aha-Soft announces the release of version 4.2 of IconUtils, a set of programs necessary for everyday needs of the design artists. The set has all the tools needed for work with cursors and icons. Also the new version converts 16-bit DLL and ICL files to 32-bit for use on Vista.
With the spread of Windows Vista, design artists face a new challenge. The requirements, regarding the quality of icons, rose accordingly to the visual quality of the new OS. Now more and more applications and sites need big-sized, semi-transparent icons adorned with various visual effects. IconUtils is what you need to keep up with the new standards and easily design Vista style icons. IconUtils offers AhaView, Any to Icon, Icon to Any and IconLover. All together these programs comprise a very useful set of tools for any professional design artist.

AhaView is a fast and convenient image viewer that can help you organize your library of digital images and convert them to a variety of formats. Any to Icon and Icon to Any are two handy tools that create a solution for making icons from any type of an image and vice versa. IconLover is a powerful editor perfectly suitable for designing smooth and sleek icons for Vista applications. It can create and edit icons of any size and color along with animated and static cursors. In addition to the classic set of drawing instruments, it can apply various visual effects to icons, make icons from images and create multi-layer images. It can also be used for managing icon and cursor libraries, as well as modifying icons within Windows executables.

There's one more way IconUtils can facilitate design process for Vista applications. If you develop software for Vista you must take into account that Vista supports only 32-bit DLLs. Thus, all icons stored in 16-bit DLL and ICL files cannot be applied to API on Vista. Using IconUtils you can easily deal with that problem. IconUtils supports both 16-bit and 32-bit DLLs and can convert them to each other. Now you can convert all your 16-bit ICL for use in Vista.

Each tool delivered in IconUtils has all what it takes to make your work convenient. Thanks to the neat interface with all the functions at hand you will also be very efficient. IconUtils takes into account almost anything you may need to do with icons and cursors. It will be an optimal solution for design artists willing to create classy toolbars and icons for Vista applications with ease. To see the full list of the available features and download the trial version of the product, please, visit http://www.aha-soft.com/iconutils/index.htm.

Pricing and availability
IconUtils runs under all versions of Microsoft Windows and costs $59.95 (USD) for a single-user license. Licensed customers are entitled to the fully-functional version of the product, free technical support and free upgrades. Further information on IconUtils, as well as a free trial copy is available free of charge from www.aha-soft.com.

About Aha-Soft
The company was founded in 2000 and specializes in creating icons and development of icon-related software. The company owns several successful icon-selling sites and created a number of popular utilities for icon editing, creation and management. For more information, please visit the company's site at www.aha-soft.com.



###


System requirements
Windows 95/98/ME/2000/NT/XP/2003/Vista/7/8/10, Pentium-333 MHz, 12 MB Hard Disk, True Color video mode.

Product page
www.aha-soft.com/iconutils/index.htm

Download
www.aha-soft.com/downloads/iconutils.exe

Screenshots
www.aha-soft.com/iconlover/scr.gif
www.aha-soft.com/iconlover/scrf.png

Buy link
www.aha-soft.com/iconutils/reg.htm

Contact
Aha-Soft
Pacific Business Centre, Att: Aha-Soft #101 - 1001 W.
Broadway Suite 381, Vancouver, BC V6H 4E4, Canada.
Email: support
aha-soft.com
Web: http://www.aha-soft.com



Other press-releases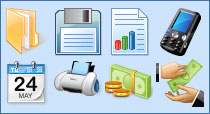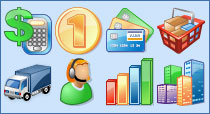 IconLover
is our pick. It allows you to design and edit all kinds of graphics required in the software development cycle, including icons, static and animated cursors and interface elements - all these graphics can now be designed in a single application.
Toolbar Icon Set
. A collection of practical and eye catching Windows icons representing all basic operations required for software development.
Business Icon Set
will make your software and web products look more modern and attractive. File formats included into the set are Windows icons, GIF and PNG images.
ArtIcons Pro
is an advanced icon-specific utility for Windows. It supports ICO, BMP, PNG, GIF, PSD, XPM, XBM, WBMP, CUR and ANI image formats and allows you to manage icon libraries.
Any to Icon
converts icons and cursors into BMP, JPG, PNG, GIF, ICO, CUR and other formats. This wizard can find icons and make images for use on Web pages.