Icon to Sweetheart: Miniature Painting on High Technological Level
Aha-Soft announces a special discount for IconLover v4.0

February, 2006

IconLover offers exquisite icons and cursors to adorn and refresh any PC system. Every aspect of icon management is provided for in the program's rich functionality. It can search and download, draw and edit, extract and convert, leaving to users the freedom of creative thought.

Aha-Soft congratulates all women with coming St Valentine's Day and International Women's Day and announces a special discount for IconLover v4.0, a professional tool for icon creation and management. Users will be able to enjoy the creative capacity of 32-bit True Color with Alpha channel and image smoothness support at half its price. IconLover offers a chance to tap into icon riches of Mac and Windows Vista systems by exporting images from the systems' native formats, thus making an addition to the users' existing icon collections. Moreover, Aha-Soft offers access to the fathomless online source of downloadable icons and cursors. IconLover v4.0 will make a good present to both yourself and your beloved.

"The long history of the product's improvement made IconLover an ideal tool for icon creation and management," says a representative from Aha-Soft. "To provide better satisfaction of the creative experience, we implemented many suggestions made by our users. Version 4.0 offers a fuller support for image formats, sizes, and color palettes. It offers a range of visual effects from simple control of brightness and contrast to color management to more sophisticated shadow drop and image smoothness. The application of grids and multiple layers, along with transparency tools, should allow everyone to enjoy the full potential of professional image design".

The rich set of designer tools and options makes just one part of the program's amazing functionality. With IconLover v4.0, you can capture and sort images, print and animate them. In addition, the program can search through the user's system or any particular folder for icons and cursors and even extract them from other applications. You can be well impressed by the number of icons hidden in your folders ready to be used. If this is not enough, choose the download option from the menu and find hundreds more. All these new items can be immediately applied for the adornment and refreshment of the system's look. They will brighten your desktop with colors and motion.

Because IconLover was developed with the user in mind, its interface is easy to grasp from the very beginning. A dialogue window meets you at the start and shows all management options the program has to offer. The multitab window allows instantly switching between icon and cursor libraries, an icon designer, an image converter and other program modules. Additional dialogues enquire about the size and the color mode of a new icon, instructions for extraction and other user preferences. Preview in every module allows users to immediately see the result of their actions. All these features make IconLover v4.0 both enjoyable and highly efficient.

IconLover v4.0 Features at a Glance:
Creation and editing of icons, static and animated cursors;
Support for standard and custom sizes;
Support for different color schemes (from monochrome to 32-bit True Color);
Gradient, check and solid fill;
Rich choice of visual effects (shadow drop, brightness, sharpness, opacity, smoothness, negative, grayscale, colorization, image rotation, flipping and rolling);
Special tools for multiple layers and transparency;
Import and export to ICO, BMP, JPEG, ANI, CUR, GIF, PNG, TGA, TIFF, WMF, WBMP, XPM, XBM and Adobe Photoshop PSD image formats;
Import to Mac and Windows Vista native formats (ICNS, RSRC, compressed PNG);
Ability to modify icons and cursors anywhere in the system, including executable files;
Ability to save, duplicate, and print out icons and cursors;
Different conversion modes (cut, dither, greyscale);
Search and extraction of icons and cursors throughout the system, including executables, ZIP and RAR archives;
Batch mode for image editing;
Downloadable online collections of icons and cursors.
Pricing and Availability
IconLover v4.0 runs under 32-bit Windows OS family (98/2000/2003/NT/XP) and costs 49.95 USD for a single-user license. A 30-day money-back guarantee is extended to all orders. Registered users are entitled to free technical support. For the period from 1st of February to 31st of March, the company offers IconLover v4.0 with 50% off the standard price. Aha-Soft accompanies its offer with best wishes and congratulations on St Valentine's Day and International Women's Day. A fully-functional trial version is available at http://www.aha-soft.com/downloads/iconlove.exe



###


System requirements
Windows 95/98/ME/2000/NT/XP/2003/Vista/7/8/10, Pentium-333 MHz, 8 MB Hard Disk, True Color video mode.

Product page
http://www.aha-soft.com/iconlover/index.htm

Download
http://www.aha-soft.com/downloads/iconlove.exe

Screenshots
http://www.aha-soft.com/iconlover/scr.gif
http://www.aha-soft.com/iconlover/scrf.png

Buy link
http://www.aha-soft.com/iconlover/reg.htm

Contact
Aha-Soft
Pacific Business Centre, Att: Aha-Soft #101 - 1001 W.
Broadway Suite 381, Vancouver, BC V6H 4E4, Canada.
Email: support
aha-soft.com
Web: http://www.aha-soft.com



Other press-releases
Newsblaze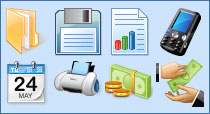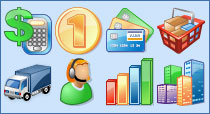 IconLover
is our pick. It allows you to design and edit all kinds of graphics required in the software development cycle, including icons, static and animated cursors and interface elements - all these graphics can now be designed in a single application.
Toolbar Icon Set
. A collection of practical and eye catching Windows icons representing all basic operations required for software development.
Business Icon Set
will make your software and web products look more modern and attractive. File formats included into the set are Windows icons, GIF and PNG images.
ArtIcons Pro
is an advanced icon-specific utility for Windows. It supports ICO, BMP, PNG, GIF, PSD, XPM, XBM, WBMP, CUR and ANI image formats and allows you to manage icon libraries.
Any to Icon
converts icons and cursors into BMP, JPG, PNG, GIF, ICO, CUR and other formats. This wizard can find icons and make images for use on Web pages.