IconXP. CNET User Opinions
© CNET
Source: www.download.com

Xeon 26-Apr-2002 08:58:56 AM

"Is this program created by God?"

Need I say more? What more can I say? After Microangelo expires, I downloaded IconXP and what happens? The program blew me away and blasted my entire self like anything! Ok, I'm not gonna heap praises like "THIS IS THE PROGRAM" or "THE BOMB!!!" or anything : all I wanna say is : "This program has everything the award-winning icon editor Microangelo has and much more, at less than half the price of Microangelo, coupled with the fact that it's only 800++ KB and the ease of flexibility is currently unchallenged." The gradient tools, for example, makes Microangelo's gradient fill tools look far inferior, and other awesome tools includes the anti-aliasing feature(Smooth tool) and the Drop-Shadow features. Yes, u heard it right : these are the kinda tools found in the infamous Adobe PhotoShop. Trust me, you WILL NOT, and will NEVER EVER, get disappointed with this download. Actually, I really don't have much time writing a review like this, but the Thumbs-Down review given by the previous 2 posters inspired me to : this is sheer injustice and I can't bear to see such a heavenly tool being corrupted. IconXP rules!

Rocks!!! 30-Apr-2002 01:08:13 AM

"This Little Proggie It's a Must"

I'm with Xeon. This Is The Best Icon Editor That I Tried Ever. It's PSD Import Feature Really Works and The Icon Quality and Tools Are Most That The Needed. I Can't Understand Why The People Gave It 0% of Thumbs Up.

Me 16-May-2002 06:06:08 PM

"Ideal for XP Alpha ICOs using Photoshop!"

This is very cooperative with Photoshop. Just size it right and say merge visible and the transparent alpha layer will do its work when you enter icon xp and click open. good job to the maker of this software

lalala 02-Apr-2002 03:06:05 AM

"Rubbish!!!!!"

If you want to waste space on your computer,this is the way to do it!!!!

Anonymous 24-Feb-2002 12:02:00 PM

"Just another Icon editor"

Boring!


Other reviews
Press-releases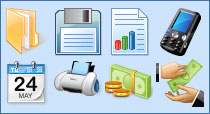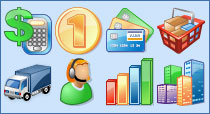 IconLover
is our pick. It allows you to design and edit all kinds of graphics required in the software development cycle, including icons, static and animated cursors and interface elements - all these graphics can now be designed in a single application.
Toolbar Icon Set
. A collection of practical and eye catching Windows icons representing all basic operations required for software development.
Business Icon Set
will make your software and web products look more modern and attractive. File formats included into the set are Windows icons, GIF and PNG images.
ArtIcons Pro
is an advanced icon-specific utility for Windows. It supports ICO, BMP, PNG, GIF, PSD, XPM, XBM, WBMP, CUR and ANI image formats and allows you to manage icon libraries.
Any to Icon
converts icons and cursors into BMP, JPG, PNG, GIF, ICO, CUR and other formats. This wizard can find icons and make images for use on Web pages.