What can you do with Aha-Soft programs

Our users write us how they use Aha-Soft icon editors. Here is their statements and comments:

None, good program already
None, haven\'t used the program yet, but i\'ll will email comments and suggestions later.
None, nice program.
None, perfect product, thanks!
None, really
None, seems like a good little app!
None, so far
None, sorry :/
None, thank you.
None, the program is perfect!!!!
None, very nice software.
None, works great
None.
None. nice job!
None. it works great.
None. keep up the good work
None. more power to your company.
None. perfect tool. maybe even better than microangelo!
None. this is a brilliant piece of software
None. very good!
None...i find the software very helpful.
None...works great!
None6
None-great that it\'s free
Nones
Nono
Nope
Nose
Not
Not any really
Not applicable
Not as of yet...
Not available
Not clear for strangers that don\'t speak english well
Not for this moment
Not have to register
Not have to search for original icons for new versions of existing projects
Not include this box
Not much
Not much, great peice of software!\"
Not really i need to in combo icon 16x16, 32x32, 48x48 in 1 icon
Not really sure, it look\'s like a interesting program that i would like to unlock =]
Not so many personal questions?
Not sure
Not sure yet
Not sure yet, but will take it through its paces
Not sure yet...maybe it won\'t.
Not telling you

Other comments:



1 2 3 4 5 6 7 8 9 10 11 12 13 14 15 16 17 18 19 20 21 22 23 24 25 26 27 28 29 30 31 32 33 34 35 36 37 38 39 40 41 42 43 44 45 46 47 48 49 50 51 52 53 54 55 56 57 58 59 60 61 62 63 64 65 66 67 68 69 70 71 72 73 74 75 76 77 78 79 80 81



You are welcome to contact Aha-Soft support team.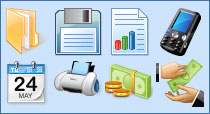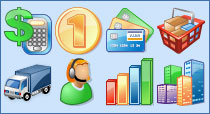 IconLover
is our pick. It allows you to design and edit all kinds of graphics required in the software development cycle, including icons, static and animated cursors and interface elements - all these graphics can now be designed in a single application.
Toolbar Icon Set
. A collection of practical and eye catching Windows icons representing all basic operations required for software development.
Business Icon Set
will make your software and web products look more modern and attractive. File formats included into the set are Windows icons, GIF and PNG images.
ArtIcons Pro
is an advanced icon-specific utility for Windows. It supports ICO, BMP, PNG, GIF, PSD, XPM, XBM, WBMP, CUR and ANI image formats and allows you to manage icon libraries.
Any to Icon
converts icons and cursors into BMP, JPG, PNG, GIF, ICO, CUR and other formats. This wizard can find icons and make images for use on Web pages.